As someone who regularly battles with insomnia the video from
+Bensons for Beds
via
+Marie Claire
was somewhat enlightening, and in equal measure, a little terrifying.
She says as she writes this blog post at basically 3am.
What is the point, I thought, suddenly, of faffing about with skincare and makeup to keep oneself fresh as a daisy, if the daisy is suffering massively because of my lack of sleep! Lack of sleep can be brought on by a number of things - stress, too much caffeine, uncomfortable bed, you name it there's probably something you're doing or thinking that's stopping you (and me, God,
so me)
from catching those much needed 40 winks!
Stress has got to be my number one, and 'eliminating stress' while often the gospel according to everyone ever, is, sadly, easier said than done. But, we try our best. We make our beds and bedrooms a fluffy, happy, serene place to snooze, we try and turn off the TV at a reasonable hour (laptops are harder, damn you internet!) we take hot baths, we attempt it all!
Even cutting down on our beloved caffeine, which, honestly, I'm going through withdrawals after a day and a half, I should be awarded sleep for my lack of diet coke, right?
Wrong, just a massive never ending headache unfortunately. So I cave. But, one tin a day won't kill me, right?
Well... that's another topic altogether! But definitely attempt to keep yourself as hydrated as possible, it really does help! Even if water can be sometimes just ugh,
But, back to the topic at hand... the test!
So, the video itself takes these women on day one after a proper night's sleep, and examine their skin in excruciating detail (brave, ladies, so brave!) and then, almost a week of under-sleeping if you will, they come back and do the same thing, and the results are compared.
It's a little scary how much change in a person's skin can appear in such a short period of time.
So to prepare for the battle once more, there are a few things that I've just been dying to try, just to see for myself if they could work for me.
First up is the gorgeous and sweet smelling Lavender Eye-Mask as rec'd by the lovely
+Lisa Eldridge
via
+BEAUTY BAY
from The Holistic Silk eye mask.
Secondly we have the This Works With Sleep Comes Beauty Hero Duo that I've heard nothing but amazing things about, and feel like, yeah, this might do something!
Besides, even if the spray fell flat, the primer has to be a plus, right?
As I normally do, if all else fails reach for my best eye cream (currently obsessed with the
+Origins
ginzing eye cream!) prep my skin the best I can and keep my makeup routine in the lanes of 'simple!' 'fresh!' 'wide eyed' and 'flushed' regions before going about my day.
My fresh-face-despite-three-hours-sleep go to is usually the following
+Charlotte Tilbury
Magic Cream - I have a tiny sample size of this and I can't wait to get a full size!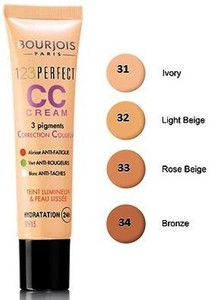 My
+AnastasiaBeverlyHills
Brow Pomade, this item is so portable and I adore it for a defined brow. Though, for long distance travel I wager the pencil is probably your best best!
Finished off with a flush to the cheeks and lips with two subtle but uplifting shades of blush and lippie! With my
+MAC Cosmetics
creme blend blush in 'Unlimited' and their long-wear pro lip creme in 'overtime', that I'm almost out of and it's sold out! But they both do a great job of finishing p the fresh face attempts no matter how tired I am!
MAC 'unlimited'
What are some of your go-to items or tricks for when you can't get those much needed ZZs?!